The first leg of the IJF Judo Stories Tour ended in California with superstar Flavio Canto (BRA) and is hailed as a huge success.
The tour started with CJ Judo and ended at Shimeru Judo and Jiu Jitsu Club. The mats of both dojos were filled with judo enthusiasts captivated by the story of Flavio who impacted more than 20,000 lives through his Instituto Reação. They were impressed with his prolific technical knowledge of the game. All left inspired and more passionate than ever about the sport.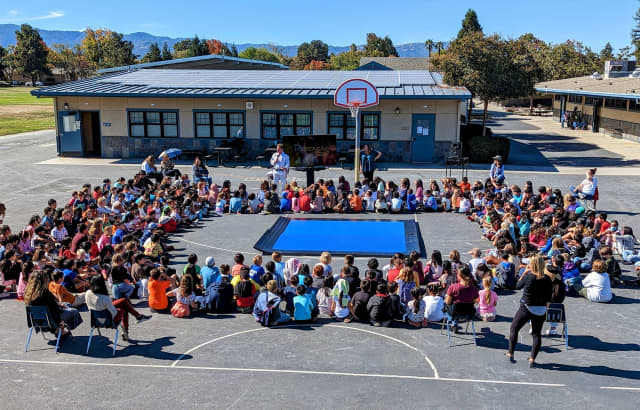 Payne Primary School
Judo was also introduced to potential new judokas beyond the tatami. During his week in the Golden State, Flavio visited Payne Elementary School and Samuel Gompers Middle School where he wowed students and teachers. The children were not only inspired by his accomplishments and his message of giving back, but also participated in a unique interactive judo experience derived from Canto's values-based curriculum. The assembly halls were bubbling with excitement as students enjoyed randori and even threw a real Olympic medalist!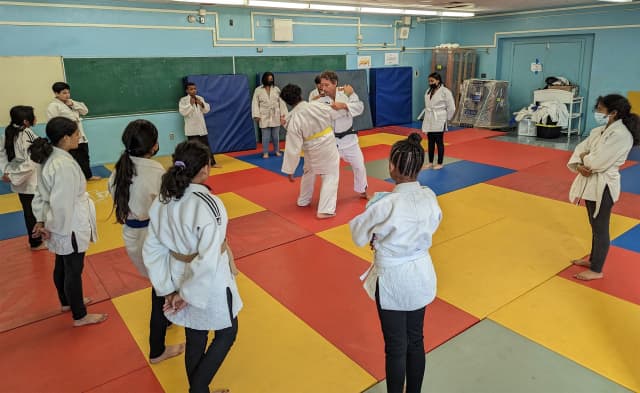 Samuel Gompers College
Canto also spent two hours spreading his playful brand of judo at the Samuel Gompers Judo Program, teaching his institute's mantra: good at tachi-waza, good at ne-waza and good at transition. Later, he dazzled dozens of young judokas with surprise visits to the Orange County Judo Training Center and Senshi Judo, where he chatted with parents, students and instructors.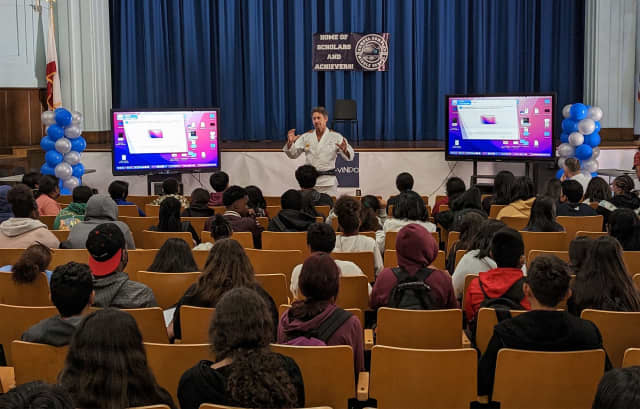 "Thank you so much for organizing this," said Dr. AnnMaria De Mars, World Judo Champion and Head Instructor of the Gompers Judo Program. "I don't think you know what that means."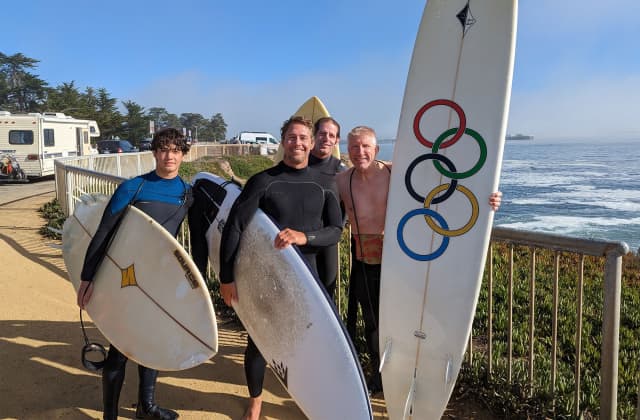 Despite an extensive roster promoting judo in schools and dojos, converting dozens of new young fans statewide, Canto took time to enjoy his passion for surfing. After landing in San Francisco, he immediately embarked on a kitesurfing adventure under the Golden Gate Bridge. The next morning, he shared waves in Santa Cruz with legendary American judo world champion Mike Swain and former Israel judo team member Eitan Gelber.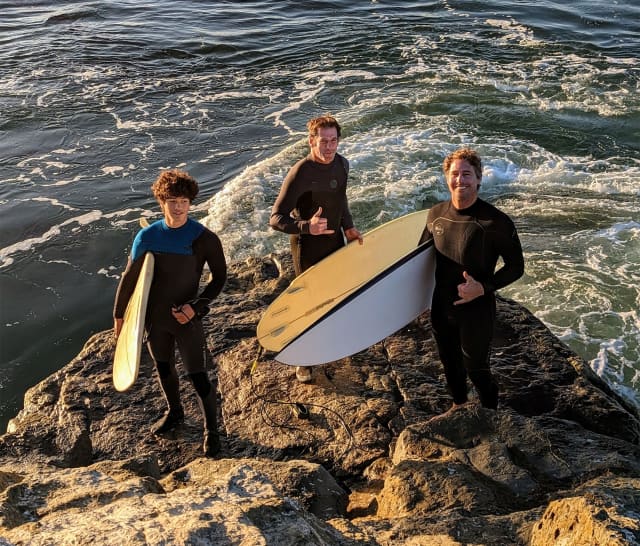 On the SoCal leg of his trip, Canto visited Huntington Beach, popularly called Surf City USA, with the Judo Stories team. He walked the Surfing Walk of Fame where his friend, 11-time world surfing champion Kelly Slater, is immortalized. Slater visited Instituto Reação in 2013.
"We always knew Flavio Canto would be an exceptional athlete to kick off the IJF Judo Stories Tour," said Chuck Jefferson, "but we had no idea how much he would exceed our already lofty expectations."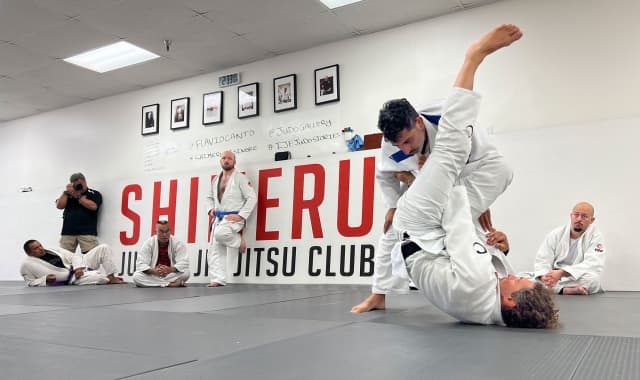 Shimeru Judo
"We look forward to sharing more about the tour in the days and weeks ahead," Jefferson continued. "On behalf of myself, Patrick Dooley of Shimeru and the team at Judo Stories, we would like to express our gratitude to the IJF for partnering with us on this project. This partnership has been successful in spreading judo throughout California this week and we are well positioned to create even more opportunities to expand the reach of our sport as we get closer to LA2028.